Call Now For Free Consultation – 905-669-0728
What Does It Take to Write a Custom Song?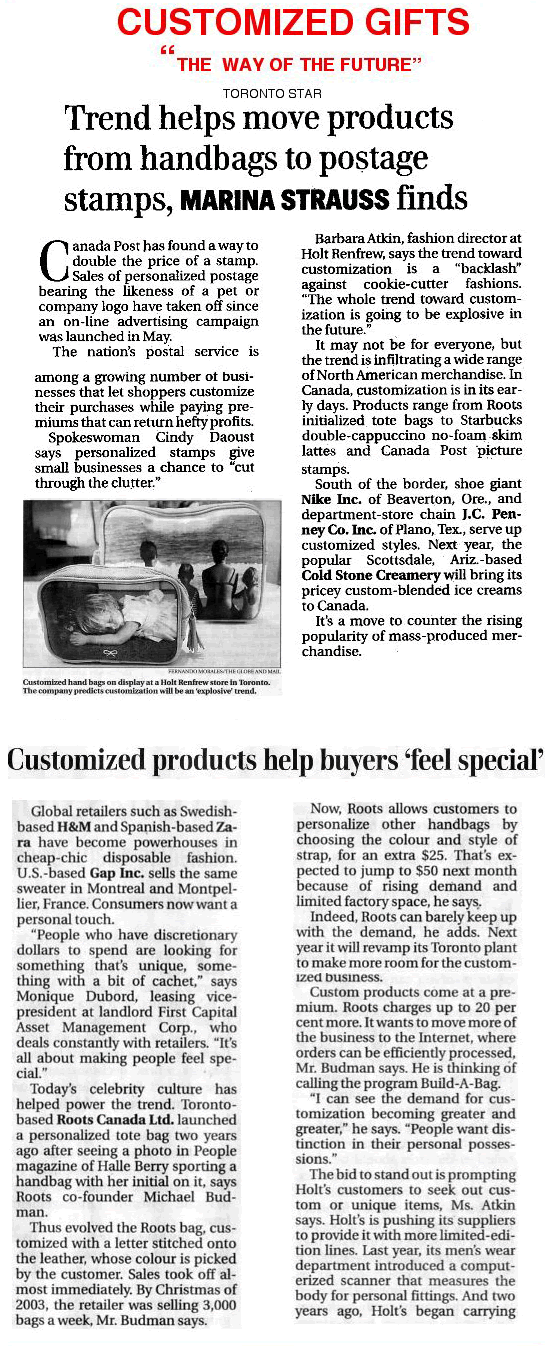 Back To Top
What Does It Take to Write a Custom Song?
Here are the 12 steps I take to personally create your Custom Made Song.
I create the poetry from the information you give me
send you a copy of the poem for your approval
make any necessary changes to poetry
compose the music to fit the poem
write an arrangement for the music
record the music and vocals in my professional recording studio
mix & balance the music for the final master version
transfer this lavishly produced master of your Custom Made Song to highest professional quality CD available
your dedication / photo is fixed to the face of the master CD
inserts such as photos and song lyrics are inserted into the built-in frames/pockets of the DVD case
your CD master is set in a beautiful DVD case ready to be gift wrapped
your Custom Made Song CD is sent to you by courier
My Custom Songs Are Bridges Made From Love!
Listen Here to A Song Sample
What Kind of Bridge Do You Want To Build?
| | |
| --- | --- |
| | a bridge to help ignite the passion of a new relationship |
| | a bridge to rejuvenate the passion in your relationship |
| | a bridge to an energized relationship |
| | a bridge that takes you to a place where your love light shines, shines, shines |
| | a bridge that strengthens the bonds of your relationship |
| | a bridge to where your spirit can bask in the warm glow of the the power of love |
| | a bridge to a happy, happy spouse or partner |
| | a bridge of acknowledgement for a job well done |
| | a bridge of endearment |
| | a bridge of congratulations |
| | a bridge of comfort and solace for body & soul |
| | a bridge to reassurance, peace & security |
WHAT IS THE POWER BEHIND
KORY'S CUSTOM MADE SONGS ?
IT'S THE SUBTLE WAY THEY

TARGET THE OPEN

RECEPTIVENESS OF THE HEART. The heart is a place where love grows, where love is nurtured. The heart is the place from where love is sent to other hearts. The heart is prone to love. The heart will always welcome a message of love, be it one of honour, of acknowledgement or recognition. It's all about the same thing …LOVE.

Gift giving is a time for hearts to shine, for both giver & receiver. It's a time for attention and mutual admiration. My Custom Made Songs are sent from heart to heart, and therefore they have to be handled very carefully and skillfully. A Custom Made Song not made with care, understanding & love, will not convey the message you want get across.
WHAT SEPARATES MY SONGS FROM THOSE OF OTHER ARTISTS ?
The aimof most song writers is to compose a song that will fit a "hit song formula" , as defined by

corporately owned commercial radio stations. As a result, these writers make carbon copy songs of what they hear on the radio. They even sing them the same way. There is nothing unique about that approach. Cookie cutter formulas that result in cookie cutter products are useful… MacDonald's, Wendy's, &

Taco Bell franchises, are living proof that this approach works well. However, the whole purpose of a

Custom Made Gift is completely defeated by a cookie cutter song!
I acknowledge the fact that you are a unique individual

& therefore you deserve premium service & my undivided attention to your needs

I listen to your concerns.

Your song is centered around what you have to say

I come to you with over 30 years of experience

in the music business. With that background you can trust that you will be completely thrilled with your song

My experience in the music industry has allowed me to meet people from all over the world.

Because of this I am open-minded & sensitive to the elements of so many different cultures, backgrounds and environments

I am familiar with every style/type of music

you can name,therefore you are able to have your song written in

any flavour or style

that you wish!
Listen Here to A Song Sample
Back To Top
What Are They Saying About Kory?
Record Reviewers
'Smooth jazz licks are coupled with blues intentions on Kory Livingstone' s "You Were in My Eyes." You gotta love that plucked upright bass that just grooves as Kory' s sugar-coated vocals soar above all the harmonies one could muster forth from fingers and sipping on your drink as you relax to some of the best jazz you may have ever heard. I love his throwbacks to the classics like Fats Domino, Ray Charles, Duke Elington, and others via the great piano play. Excellent ' .www.smother.ne
Corporations
" Dear Kory,It was pleasure to meet you on Saturday, and I wanted to thank you for a wonderful show. It was first class all the way. Your extensive training really becomes evident in your musical interpretation " …..J.G TRW
Radio
" Kory Livingstone…the beginning of something very special ! …the next sensational male singer"….George Jenescu
Concert Promoters
"Kory Livingstone.. to accompany yourself on piano while singing songs from the great eras of Jazz, and to do this with elegance requires enormous talent. Kory Livingstone, just like Nat KIng Cole and Ray Charles before him, succeeds in this most demanding area of Jazz. His rich voice and lyrical piano playing are perfectly suited to the sophisticated repertoire that he performs in his shows " …Barrie Jazz & Blues Festival
Managers
"I have admired your persistent quiet determination & attention to details. It is more than talent, it is mature determination " .N.H. ( Toronto )
My Professional Associations
| | | |
| --- | --- | --- |
| | | Song Writers Association of Canada |


My Musical Background
I began my music studies when I was seven years old. By the time I was fourteen I knew music was my calling. I am a

University graduate, B. A. (music) and a certified teacher, B. Ed

.My studies also include composition at the

Royal Conservatory of Music in Toronto, Canada, and piano with Allan Ray

, who was atone time

Billie Holiday's

accompanist.

I have produced and released 4 CD's that feature my original compositions – instrumental & vocal. My voice coaches have included Hazen Louis Dante, who taught me to sing in the "Bel Canto" style, and Ian Garret, who is also Shania Twain's voice coach. In 1979, I founded The Toronto High School for the Performing Arts, where students combined academics with dance, music & drama.
If you've already decided to order your Custom Made Song before

Friday midnight

and claim an

additional

bonus (worth over $479.00) just for ordering. I'm so convinced that your Custom Made Song will be the answer to your dreams, that I will offer you a

Money-Back Guarantee!

I will even allow you to keep the free bonus (Bonus song lyrics and bonus instrumental CD version of your song ) as my way of saying, "Thanks"
Back To Top
MY CUSTOM SONGS ARE
EMOTION BY DESIGN!
Song writing just doesn't

happen! My songs are born as a result of my personal

innovation, inspiration and a quiet determination. My Custom

Made Songs are a precise and delicate integration of music,

voice , words and sound, all of which ultimately creates an

emotional experience that you will never forget. When you

present your special person with a Custom Made Song by Kory

Livingstone, you will be noticed!

Just imagine you are the young bride about

to have your first waltz of the evening with your father.

It' s not just any old waltz.Your father has officially

given you away as you start your own family. It' s been

a long road to this point, full of ups & downs, thrills

chills and you remember every one of them. The baseball

games, the dancing lessons , how he taught you how to catch

a ball , your first bicycle ..the thoughts pour in like

a river. The thing you most want to say to your father at

this time is, " Dad , I love you " ! Tell him in a song

. Yes these three simple words are magnified a 1000 times

when you put them in a song .
The song you wrote was a huge success!!!!!

My dad loved it and mom cried. As a matter of

fact a lot of family members and guests shed

a tear at our father/daughter dance because

they knew how special our relationship is. Who

ever is next on my list of family and friends

to get married I will tell them about you for

a wedding song!!! Or a special occasion song!!!

Again, thank you. L.F. (Boston)
Listen here to Song Sample!
I Pride Myself
On Old Fashioned "First Class"
Service !
Let me tell you a story abouta shopping experience I recently had at an outlet

of a large nationally known sporting goods company

( I won't mention their name ). I needed

a pair of good jogging shoes. They carried everything

in this store. If it would help you run, jump,

or fly, they had it. Everything

was there that is except a sales person

to help me find what I needed.

No problem! I know how to help myself. I selected

several styles of shoes to try on & then searched

for a sales clerk to get my size. I found three

employees at the cash register chewing the fat.

When I asked for help one young lady gave me a,

"Well I guess if I have to" , look

then picked up the intercom and paged someone.

This fellow strolled out from a back room. From

the look on his face I knew I was disturbing his

quiet time. I gave him my samples & he retreated

to the storeroom. He returned a while later saying,

"Sorry, we don't have your size".

Did he say, "I can phone one of our other

stores to see if they have it you r size?" No! Did he say,

"I can order it from our warehouse?" No! He turned and

sauntered off to the back room. I

drove home (with my money still in my wallet) wondering how this store stayed in business. I

searched online for the particular company that

made the brand of shoe that I wanted and drove

over. It was a fair distance away, but I went

anyway. It was a company store that specialized

exclusively in their own brand of athletic shoes.

It was about one tenth the size of the giant retail

chain store that I had just visited. What

happened next I was not prepared for! As

I walked into the store, a sales person greeted

me and showed me what he had in the price range

and style that I was looking for. He measured

my foot! Can you believe it? I haven't had

my foot measured since I was a kid, when my Dad

would take me to our local shoe store to buy new

shoes every spring.

Listen

to this! The salesman asked me to walk

to the front of the store & back while he

observed my gate. He saw that my right foot leaned

to one side & suggested a different model

shoe that would help correct this. He even laced

up the shoes on my feet. How

is that for service! Needless to say I

bought the shoes. I spent much more here, than

I would have at that giant retailer I visited earlier.

Why ? Because I got a product that satisfied

my personal needs … not to mention their

"First Class" personalized service.

Of course I'll be recommending "New

Balance" to my friends & family.
Like "New Balance", I pride myself on old fashioned, first class service!
You can
trust you'll get MY COMPLETE ATTENTION, focused
on your PERSONAL NEEDS!
| | | | | | |
| --- | --- | --- | --- | --- | --- |
| | Convenient | | Comfortable | | Effortless |
Most folks have difficultyexpressing their feelings in meaningful manner. It's a very

common problem. because they're not professional poets. I

save you a whole lot of frustration trying to do it yourself. You

are not sure just how or where to start. You get really frustrated

when you start thinking about what you really want to say and the

words just won't come out right. Don't worry. You're

not alone! Like I said earlier, my job is to relieve you of all

the pain & discomfort associated with trying to do it yourself.

I make it very easy for you. You simply provide me with some basic

information such as:
| | | |
| --- | --- | --- |
| | | recipient'sname |
| | | the occasion for the song |
| | | do you have pet name for them |
| | | a favourite story about therecipient |
| | | an "I remember when"story |
| | | when/how you first met |
| | | anything else you think tobe important |
| | | style of music you would like(ballad, country, swing, waltz, etc.) |
IT'S AS EASY AS 1-2-3 !
1
Jot down your information in point form.
Don't worry aboutspelling!,

Don't

be concerned about the grammar or how you think

it may sound. That' s all my job,

the job of the professional poet and composer .

I get

started creating your Custom Made Song

immediately . It doesn't get any easier than that.

2

I

take your ideas & find just the right words

and rhymes to express your thoughts &

feelings in way that is charming

, elegant and respectful.

3
The poetry is finishedwhen

you give your final

approval.

Most

places give you one only chance to get everything

right , because this step is usually

farmed out to a third party who gets paid by the hour.

I do everything myself in house.

I

charge by the song – not by the hour. My concern

is that I give you get the best service

possible, the best possible song .
Listen here to Song Sample!
Back To Top
MY PROMISE TO YOU!
You will be very pleased with my service and thrilled withthe attention I give to every detail throughout the entire process

of creating your Custom Made Song!

It is the same degree

of excellence, that I have always given

throughout my entire

career as a professional in the music industry!
"What I enjoyedmost was your flexibility and calming influence.

It was

much needed. Thanks! It was a real pleasure meeting

you and doing

business with you. You are not only a talented

man but also a good man."

Mr.

& Mrs. Eloi-Robertson (Vaughan)

"You did everything youpromised. There were no disappointments. You

played beautifully. We received many compliments

on your behalf…..The

music can make or break a night. You certainly

made everything perfect.

We were pleased."

Mr. & Mrs. Woods' (Oshawa)
If you've already decidedto order your Custom Made Song

before Friday

midnight and claim an additional bonus (worth over $479.00) just for ordering.

I'm so convinced that your Custom Made Song will

be the answer to your dreams, that I will offer

you a Money-Back Guarantee!

I

will even allow you to keep the free bonus (Bonus

song lyrics and bonus instrumental CD version

of your song ) as my way of saying, "Thanks"
Who Do You Want To:
| | | | | | |
| --- | --- | --- | --- | --- | --- |
| | Honor | | Congratulate | | Acknowledge |
You can feel confident that a personalizedCustom Made Song is appropriate for any occasion be it personal

or business. The tone and character of the song can be set to formal, informal, casual, humorous, or intimate, depending on the recipient

and the occasion.
Do you need a pep song for a
sales convention?
Is a valued employee retiring after serving your company faithfully
for the last 30 years?
Are you are looking for a unique Xmas present to send corporate
your clients?
This is the perfect way expressyour sentiments and loyalty to friends, family and clients and employees.

It's easy. It's convenient. Think of the time you'll save schlepping

around malls & shopping centres. Forget about the shopping channel

already.
WHEN FRIEND , FAMILY & LOVEDONES HEAR YOUR

THEY WILL BE TRULY MOVED!
Hi Kory"My sister loved the song. It was the ultimate gift.

The guests were

speechless. I couldn't think of a better gift for her."

I.C. (Toronto)
AFFORDABLE WEDDING FAVOURS /CORPORATE GIFTS?
When

compared to traditional gifts like candle holders,

clocks, & picture frames, copies of your Custom

Made CD stand apart from every other gift,

in every way you can imagine. How many candle sticks,

clocks,& frames do you have stored away somewhere,

just waiting to be recycled?

A Custom Made Song is a collectors

item. No one else will ever have your custom

made song.

Nothing else will even come close to recreating the

magic of your special occasion, like the heart felt

words of a

Custom Made Song by Kory Livingstone.

Your message, emotions,

feelings will always be refreshed and renewed everytime they play your

song: in the car, on the computer,on ipods, mp3 player

– anywhere modern electronics allows. Try that with

a candle stick holder.

I give you below wholesale prices on bulk CD's orders that will save you

more time, more money and more worry. Wholesale prices

start from $ 5.00 per CD.

You also have the option of having your

message or company logo printed/silk screened directly on the face of the CD itself.
email me for details about bulk order CD's
Back To Top
Listen here to Song Sample!
FAQ's
(Q)

HOW LONG DOES IT TAKE TO WRITE MY CUSTOM MADE

SONG?

(A)
It usually takes 3-6 weeks for your CustomMade Song to be created & sent to anywhere in the world

Rush service is available.

(Q)

I HAVE A POEM THAT I'VE WRITTEN MYSELF. CAN IT BE

SET TO MUSIC?

(A)
Yes it is possible to do this. Pleasecontact me for details.
(Q)

CAN YOU WRITE IN A LANGUAGE OTHER THAN ENGLISH?

(A)
The original words are written in English. Arrangements can be made to translate into any language.
(Q)

HOW LONG WILL MY SONG BE?

(A)
Your Custom Made Song will be 3-4 minutesin length. I have been known to get carried away write

6 minute songs.

(Q)

WHAT IF DON'T LIKE THE SONG?

(A)
You have my

personal

guarantee that if the recipient doesn't like

your song, just return the CD for

a

full

refund. You still get to keep all 5 bonuses, including

the lyric sheet, bonus instrumental song. No questions asked.

(Q)

WHO SINGS THE SONG?

(A)
Kory sings most of the songs himself.However, for an added premium, you can request a female singer. You can even have your song performed as a duet if you wish.
(Q)

CAN I CHOOSE THE STYLE OF MUSIC FOR THE MY CUSTOM MADE SONG?

(A)
Yes, you may choose any style at all:ethnic, pop, country, jazz, klezmer, rock, classical, swing,

Celtic…whatever you would like .

(Q)

CAN I ORDER A CUSTOM MADE INSTRUMENTAL SONG ONLY?

( a song without words )

(A)
Yes, you can choose either a vocal oran instrumental CD as your Custom Made gift.
WHEN SOMEONE GETS A CUSTOMMADE GIFT, THEY FEEL GOOD,

AND IN TURN THEY FEEL GOOD ABOUT YOU
You have finally found what youhave been searching for. You want to give your VIP (very important

person) a gift they won't get anywhere else on this Earth,

because you know:
Custom made says "I care about you"
Custom made says "You send me"
Custom made says "You're very special to me"
Custom made says "anything you want it to say"
| | | | |
| --- | --- | --- | --- |
| | Classy | Sophisticated | Sincere |
Your very own personal home run!
When you give your wife or husband,mother or father, uncle or aunt, girl friend or boyfriend, mother-in-law

or father-in-law (get the picture) this unique gift , they'll

always like it. They'll always remember it. They'll

listen to it again and again, and every time they hear it, there

is a reconnection with the tender emotions and memories associated

with the giving of such a memento. Remember that old saying… "What

goes around, comes around!"
Listen here to Song Sample!
Back To Top
JUST THINK OF ALL THE OPPORTUNITIES THAT YOU HAVE TO HONOUR, CONGRATULATE,ACKNOWLEDGE THE SPECIAL PEOPLE IN YOUR LIFE!
| | | |
| --- | --- | --- |
| Wedding | Valentines Day | I love you |
| Birthdays | Mother's Day | Anniversary |
| Christmas | Bar Mitzvah | Just Because |
| Father's Day | Graduation | Welcome back |
| Retirement | I'm Sorry | Spirit Building |
| Sympathy | Confirmation | Congratulations |
| Baptism | Team Building | Theme Song |
If you've already decidedto order your Custom Made Song

before Friday

midnight and claim an additional bonus (worth over $479.00) just for ordering.

I'm so convinced that your Custom Made Song will

be the answer to your dreams, that I will offer

you a Money-Back Guarantee!

I

will even allow you to keep the free bonus (Bonus

song lyrics and bonus instrumental CD version

of your song ) as my way of saying, "Thanks"
THE GIFT THAT KEEPS ON GIVING !
You have a CD that will lastthe rest of your life, to play anytime, anywhere you want and

relive the memory of a truly memorable occasion. It can be passed

along for future generations to cherish just like family photos.

Your CD comes beautifully presented and set in an elegant DVD

case that will keep it protected from scratches, dust, & dirt.

The front and back covers of your DVD case have sleeves where

you can insert 5×7 photos or printed material.

The inside cover of the DVD case is designed to hold extra printed

material such as the lyrics to your Custom Made Song or a wedding

program or booklet.

A message or greeting can be printed and applied to the face of

CD for you as well. What a permanent memento of a very special

occasion! A simple yet profound and loving way to express your

feelings in a unique & concrete fashion.
HERES WHAT YOU GET WHEN YOU ORDER BEFORE MIDNIGHT
Your very own personalCustom Made Song !
This is your last chance to honourthat special person in your life. Tell him/her

how you really feel. This is the most unique way you

will ever be able to

acknowledge someone who is so deserving of thanks or

gratitude. You will

feel special , they will feel so special. A gift that

is as unique as you are.
PLUS
| | |
| --- | --- |
| BONUS # 1 | Sheet music for your Custom Made Song! – Valued at $50.00 |
This

one-of-a-kind

,hand written

collector's

item, is personally

autographed by me ! You'll be able to play

your song on any instrument including piano

& guitar. Comes complete with melody

& chords so you can perform it no matter

what your musical skill level !
BONUS # 2

A free instrumental version of your song on CD!

Valued at $450.00 Yours free with purchase!
If you like listening to music duringyour

quiet times

, you can hear your song played as an instrumental anytime

you wish. If you're into Karaoke then this is the perfect accompaniment for you.
BONUS # 3

25 Copies of your Custom Made Song!

Valued at $300.00 Yours free with purchase!
All of the songs I write are under mypersonal

copyright

and therefore it is

illegal

to burn extra copies. However, I give you 25 extra copies of your song to do with whatever you wish. Hand them out to

your friends & family as a souvenir of this special occasion.
BONUS # 4

25 jewel cases for the extra copies of your Custom Made Song!

Valued at $31.00 Yours free with purchase!
Protect your

precious

souvenir gifts with a beautiful jewel case

that can be wrapped or given on it's own. Your thank

you note / dedication can be easily

displayed on the inside cover of the jewel

case.
BONUS # 5

lyrics of your Song printed on beautiful card stock

Valued at $29.00 Yours free with purchase!
With the words to your song printed on

beautiful card stock

it will be

suitable for framing

.Just imagine if you were to mount your shiny Custom Made CD

next to the lyrics on a special place . It is your very

own "Gold Record Award" , that

you can hang anywhere in your home or office.
Back To Top
| | |
| --- | --- |
| TOTAL VALUE OF YOUR BONUS PACKAGE! | |
If you've already decided to order your Custom Made Song before

Friday midnight

and claim an

additional

bonus (worth over $479.00) just for ordering. I'm so convinced that your Custom Made Song will be the answer to your dreams, that I will offer you a

Money-Back Guarantee!

I will even allow you to keep the free bonus (Bonus song lyrics and bonus instrumental CD version of your song ) as my way of saying, "Thanks"
YOU MAKE 3 EASY PAYMENTS
RISK FREE!

1stpayment = $417 deposit gets your song started.

2nd payment = $417

when the lyrics are completed

.

3rdpayment = $417

when your song is recorded

.
5 GREAT BONUSES, WHILE
YOU STILL HAVE TIME !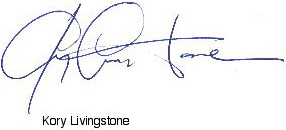 Back to Top
WHAT WOULD YOU HAVE TO PAY IFBILLY JOEL WROTE YOU A CUSTOM

MADE SONG, & CELINE DION SANG IT ?
You

would have to re mortgage your home to be sure! Needless to say, only a

Donald Trump

or a Sheik of Arabie could afford it. I have my own in-house, recording

studio. This means I save you money by cutting out the middlemen

involved in renting time at a commercial recording studio. Commercial

studios charge upwards of $3-400.00 per hour just to record the music for a CD. This may or may not

include the musicians, arranger, orchestrator, producer, sound engineer,

not to mention the actual cost of

writing the words & composing the music for your song.

I do all of this work for you, personally.

As you can tell from the many music samples you have heard, my musical

talents & skills are every bit as equal if not better, than

any of big names in the music industry today. But, as in real life,

you always pay a huge premium for

brand names. (That's why I never get my car

repaired at the dealership). Getting one of my Custom Made Songs

puts you on equal footing as the high rollers, and you know you

are getting the same great product at an unbelievable price!

When I arrange or write for outside professional recording studios

I charge an average $500.00 per hour.

Typically a professionally produced song takes anywhere from 30-40

hours to complete from start to finish and could cost you over

$ 20,000.00, provided there are no unforeseen

circumstances, such as singers or musicians, engineer etc. not

doing a good enough job& therefore ,the whole recording has

to be redone at an additional cost to you.

When you order one of my Custom Made Songs you know the price.

Period.

It's 3 easy payments of only

$ 327.00! It doesn' t matter if it takes me 20

hours or 100 hours to produce a song that you will be completely

satisfied with…that's all you pay. Canadian residents

are subject to gst and provincial tax.
This price won't last for long.My friends say I should be charging 6-7 times this price!
THISOFFER WILL NOT LAST MUCH LONGER
Remember …I create these songs one at a time, because I serve my clients one at a time.I am proud of what I create. If you miss out on this once in a lifetime opportunity, you will

regret not having taken advantage of it .

You will lose the chance to express your feelings and emotions for an occasion that will never

present itself again .

This is your chance to capture the most most important time of your life that you can keep

forever . Don't miss this opportunity . Don't miss this one chance to let let your love flow .

Don't let the time come when you have to say "I wish I had done it, when I had the chance

looking me right in the eye".

A Custom Made Song crafted by Kory Livingstone is the solution to your gift problems

It's convenient! It saves you time and effort and has an impact that no other gift can ever

hope to achieve.
Contact Us:

Crestant Music

1052-2 Centre Street # 364

Thornhill, ON, Canada, L4J 8E5

Toll free: 877-856-8290

Fax: 905-669-5165