About Kory Livingstone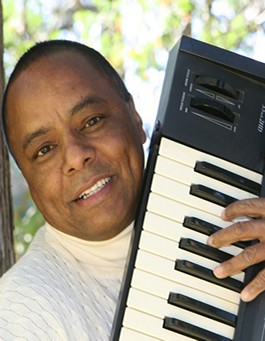 Toronto born pianist, Kory started his professional career playing the piano bar circuit in the local hotels. Taking the advice of Ray Carrol, an original member of the famous Platters, Kory developed his talents as a singer, and songwriter.
Kory has released 6 albums on his own independent record label, Crestant Records. His  CD entitled You Were In My Eyes a collection of 8 original songs that tell stories about our everyday life experiences,the many faces of love; inspirational themes & the power of words. They Say It's Wonderful is Kory's response to popular demand from his fans. It contains vocal Jazz standards & a coupe of original and instrumentals written by Kory.
His self-titled CD Kory Livingstone is Kory's first CD. It contains an wide variety of instrumental tunes that Kory composed for solo piano up to full symphonic orchestra, from Gospel to Jazz & Reggae.